NINTENDO VS SEGA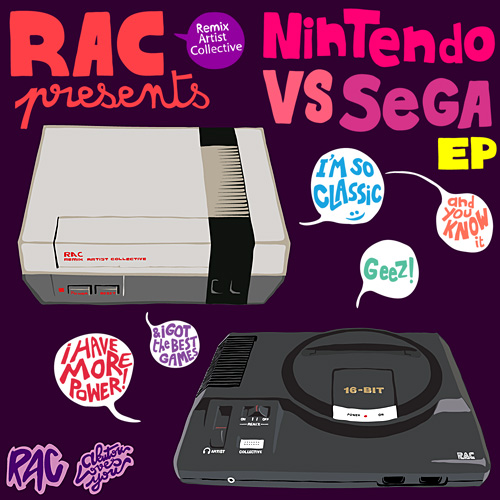 Artwork by AKUTOU
Like most people our age, we grew up playing videogames. The countless hours glued to the TV playing our favorite games inspired us to put together a short tribute to these fantastic devices. Which ever side you were on, nobody can deny the amazing games offered on both platforms. There is incredible value in what these composers did with the limited hardware and this is our way of showing appreciation.
We updated their sounds a little bit and in a way, prove that good songs transcend genres.
Thanks Nintendo and Sega for the great memories.